Press center/
News
RCSC was discovered the universe of children's talents.
Author - Нургалиева Сара Кабиевна
Translator - Айгерим Б. Мурзина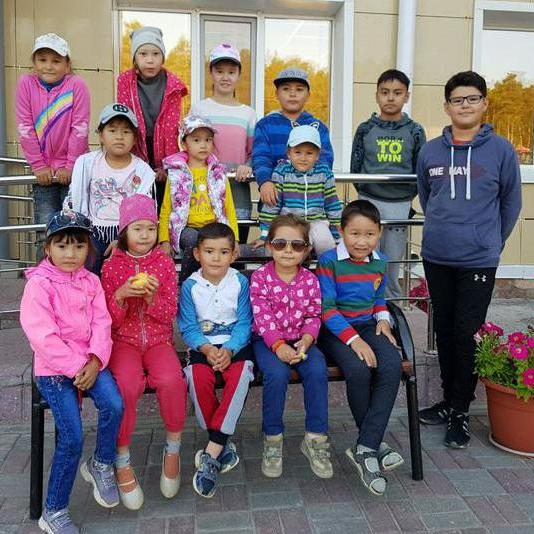 NUR-SULTAN. KAZINFORM - On the occasion of the Children's Day, by the Republican center of space communication has been organized an online competition "Universe of Talents" for children, Kazinform correspondent reports. 32 children in three age categories sent videos with their own creativity - poems, songs, dances, sports achievements. The whole team took part in the voting to determine the nominations for each participant. "We always congratulate our children on this wonderful holiday, this year, under quarantine conditions, the event was organized online. And it turned out even better, because we could not even imagine how many talented, creative children we have," said Indira Shahan, head of the personnel management department. Today, parents will present their children gifts and certificates with nominations from the company in which they work. It should be noted that the JSC "RSCS" pays great attention to the social and living conditions of its employees. For example, the enterprise's own apartment building is located next to the main ground-based facility for the control of communication and broadcasting space satellites "Kazsat" - on the Space communication center (CCS) "Akkol". "There are 32 apartments in the house, 28 families live, that's 104 people. 40 children: 16 schoolchildren, 23 preschoolers, 1 student. The house, of course, has all the conditions for the residents and, first of all, for our children. There is an outdoor playground, an indoor playroom, a large enclosed courtyard for cycling, scooters, and strollers. We especially appreciated our residential building in nature during the days of quarantine: clean air, safety. Mothers can always be calm about their children, everyone knows each other," Gulnur Mukhamadieva, a mother of two children, a clerk of the Akkol CCS, shared her impressions. Together with her husband Ruslan, the head of the communications monitoring center, they have been living in this house from the first day. According to statistics, from 2006 to 2020 employees of the "Akkol" CCS created several dozen families, 81 children were born, including 48 in this house. There are large families with four children. It turns out that the eldest who was born in Akkol is already 15 years old. And the guys who came to Akkol with their parents grew up in this "space" house and became specialists themselves. Moreover, specialists in space communication, like their fathers. There are several family dynasties in the JSC "RCSC" collective. "Upbringing, continuity of generations, love for their work begin with such events of attention to children. This time, having watched the videos with children's performances, we really discovered a new universe for ourselves - the universe of different talents of our children," noted the employees of "RCSC" JSC.