Infrastructure/
KazSat-2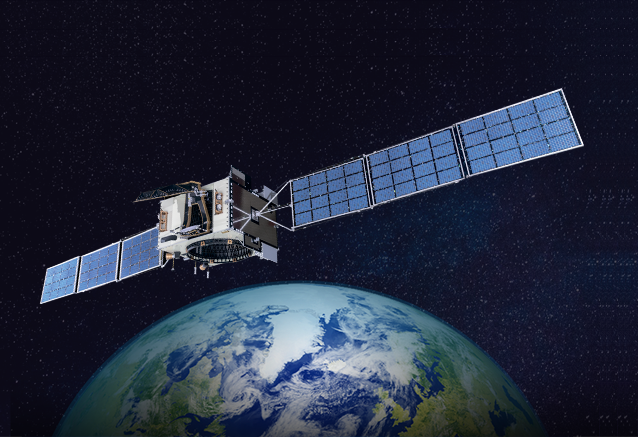 KazSat-2 spacecraft
The KazSat-2 spacecraft was launched into the geostationary orbit (GSO) on July 16, 2011 from the Baikonur cosmodrome.
The communication and broadcasting satellite was created by order of JSC "RCKS" by the Russian enterprise FSUE "State Space Research and Production Center named after M.V. Khrunichev "jointly with Thales Alenia Space (Italy).
When creating the spacecraft "KazSat-2" in the orientation and stabilization system, devices manufactured by the French company EADS Astrium were used.
The KazSat-2 satellite is designed to provide telecommunication services: TV and radio broadcasting, telephony, Internet access, data transmission, etc.
The service area of ​​the KazSat-2 spacecraft includes the entire territory of the Republic of Kazakhstan, the countries of Central Asia, and the central part of Russia.
Specifications:
| | |
| --- | --- |
| Position on GSO | 86.5 east |
| Active Life | 12.25 years |
| Technical resource | 14.5 years |
| Payload module frequency range | Ku |
| Number of transponders | 16 pcs. |
| Transponder bandwidth | 54 MHz |
| Spacecraft mass with the transition system at the start | 1368 kg |
| Power allocated to the PN at the end of the CAC | at least 4600 W |
| Payload Power | 1815 W |
| Space platform type | Yacht |
Coverage area: