"Kazsat"
By the Decree of the Government of the Republic of Kazakhstan in December 2003, the formation of the first national satellite communication and broadcasting system in Kazakhstan began.

This responsible state task of creating and developing the space communications and broadcasting system "Kazsat"...
Mission JSC«RCSC»
We provide the best solutions in space communications in the domestic and international markets, contributing to the sustainable development of the Digital Economy of Kazakhstan, business and the well-being of the population.

KazSat expands the boundaries of cooperation between satellite operators of the countries of the Silk Road region and creates space infrastructure designed to strengthen the national potential of Kazakhstan ...
Teleport
In order to expand the types of telecommunication services provided, the leadership of the RCSC in 2014 decided to create on the basis of the RNCU the first Kazakhstan Teleport, providing interaction between satellite and terrestrial communication networks.

Teleport tasks are Last-Mile, Collocation and PreHabbing services.
Previous
Next

Our satellites
The satellites "KazSat-2" and "KazSat-3" are designed to provide telecommunication services: television and radio broadcasting, telephony, Internet access, data transmission, etc.
Communication and broadcasting satellites of the KazSat "RCSC" series are the only platform that fully meets the needs of Kazakhstani satellite operators.


Our SCC
Space communication centers "Akkol" and "Kokterek" are equipped with the latest technological equipment to control the national spacecraft of the "KazSat" series.
2 Space communication centers carry out uninterrupted operation of spacecraft (SC) control, guaranteeing maximum protection of customer data. The centers are interchangeable.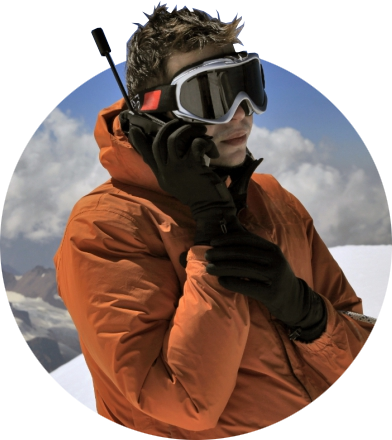 Our Services
JSC "RCSC" provides the resources of the space communication center (SCC) "KazSat" to telecommunication operators, national holdings, government agencies and private companies of Kazakhstan for the organization of digital television and radio broadcasting (HD, DTH, IPTV), broadband access to the Internet, data transmission and the creation of corporate satellite communication networks of various topologies.

Provision of transponder capacity of KazSat-2, KazSat-3 devices (SC)

Provision of technological infrastructure for building satellite networks

Fixed satellite communication channels monitoring

Other and related services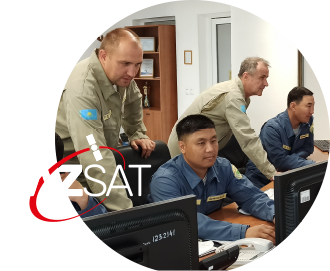 Our Team
The "RCSC" JSC team is a team of professionals in the design and operation of space communication systems.
They constantly train at the enterprises-developers of spacecrafts of the KazSat series and have experience in the management and operation of space communication systems for more than 10 years.
0
Total transponder capacity of two satellites KazSat-2 and KazSat-3
0
Communication operators of the Republic of Kazakhstan and neighboring countries
0
Earth stations for stable, reliable and high quality communications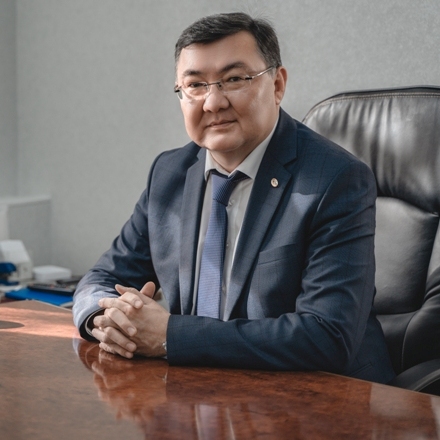 Chairman's Blog
Dear visitors of our site, dear friends, colleagues!
I am glad to welcome you to the information resource of JSC Republican Center for Space Communications (RCSC) of the Aerospace Committee of the Ministry of Digital Development, Innovation and Aerospace Industry of the Republic of Kazakhstan.