Press center/
News
Kazakhstan and Tajikistan signed an agreement on the provision of space communication
Author - Нургалиева Сара Кабиевна
Translator - Измуханов Абзал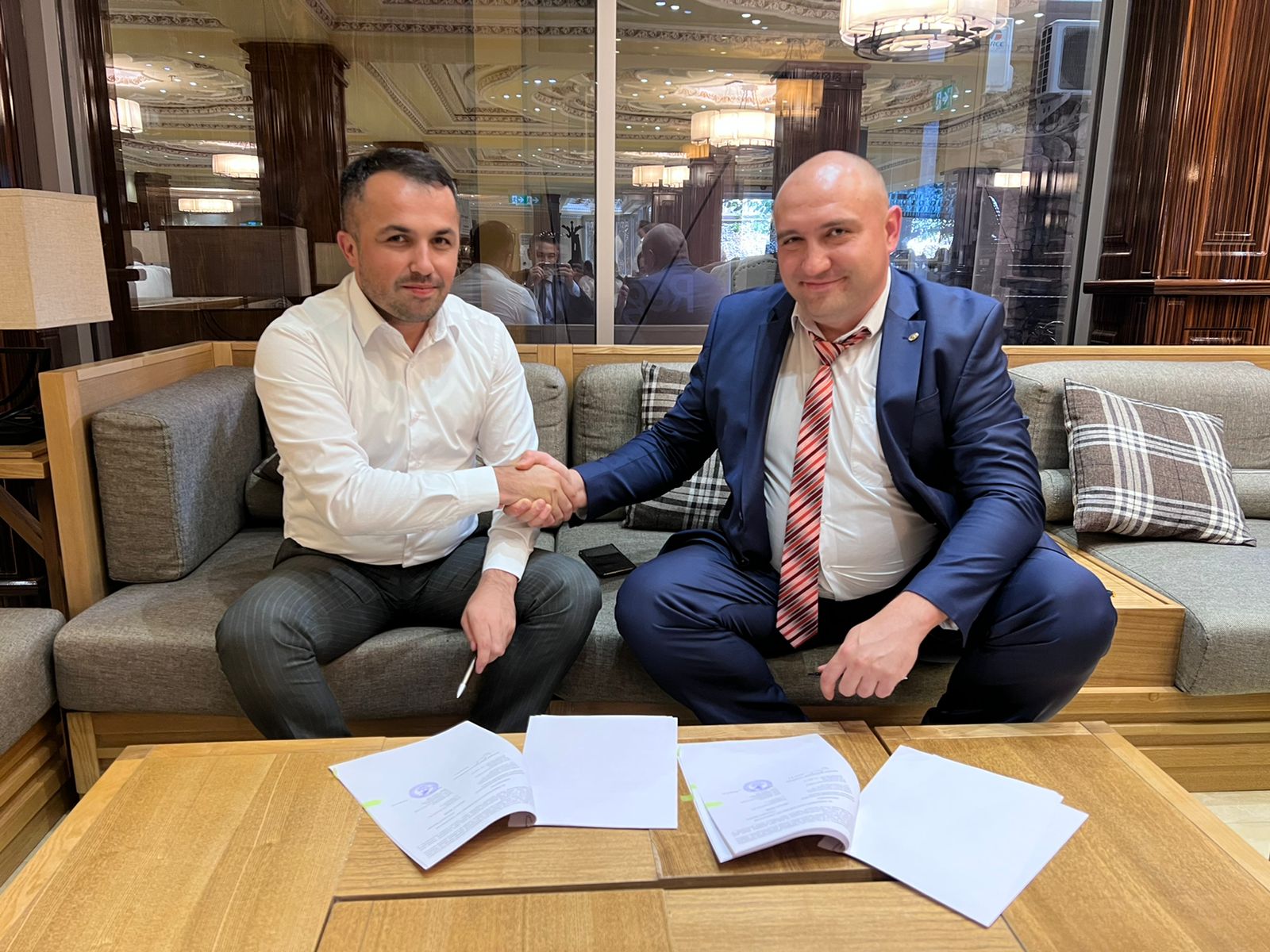 DUSHANBE. PRESS RELEASE – JSC "Republican Center of Space Communication" ("RCSC") of the Aerospace Committee of the Ministry of Digital Development, Innovation and Aerospace Industry of the Republic of Kazakhstan and Isatel LLC (Tajikistan) signed an agreement for the provision of services for the provision of transponder capacity of the Kazsat-3 spacecraft.

In accordance with the document, communication channels for hard-to-reach areas of the country will be organized in Tajikistan through the resources of the Kazakh communications satellite.

The agreement was signed by Deputy Chairman of the Board of «RCSC» JSC Vassiliy Leonov and Director of Isatel LLC Umed Tagoyev.

Isatel LLC is a subsidiary of Teleradiocom OJSC and is a communications operator in Tajikistan. It has its own teleport and network control station in the city of Dushanbe, provides access to the Internet for both state bodies and private companies of the country.

Entering the international market is one of the important tasks of «RCSC» JSC, the national space communications operator of the Republic of Kazakhstan, which successfully operates the Kazsat space system consisting of two communication satellites and ground control complexes.

The satellite communication system of Kazakhstan fully meets the country's needs for communication services, «RCSC» JSC also supplies space communication products to the Republic of Kyrgyzstan.

Increasing the export of services of the digital industry - this task was noted by the President of the country in the Address to the people of Kazakhstan, as one of the components of the development of the state economy.

The signing of a new international agreement in the field of space communications is the result of the professional work of the team of "RCSC" JSC and opens up new prospects for cooperation between the Republic of Kazakhstan and Tajikistan.